Winter Persimmon Tart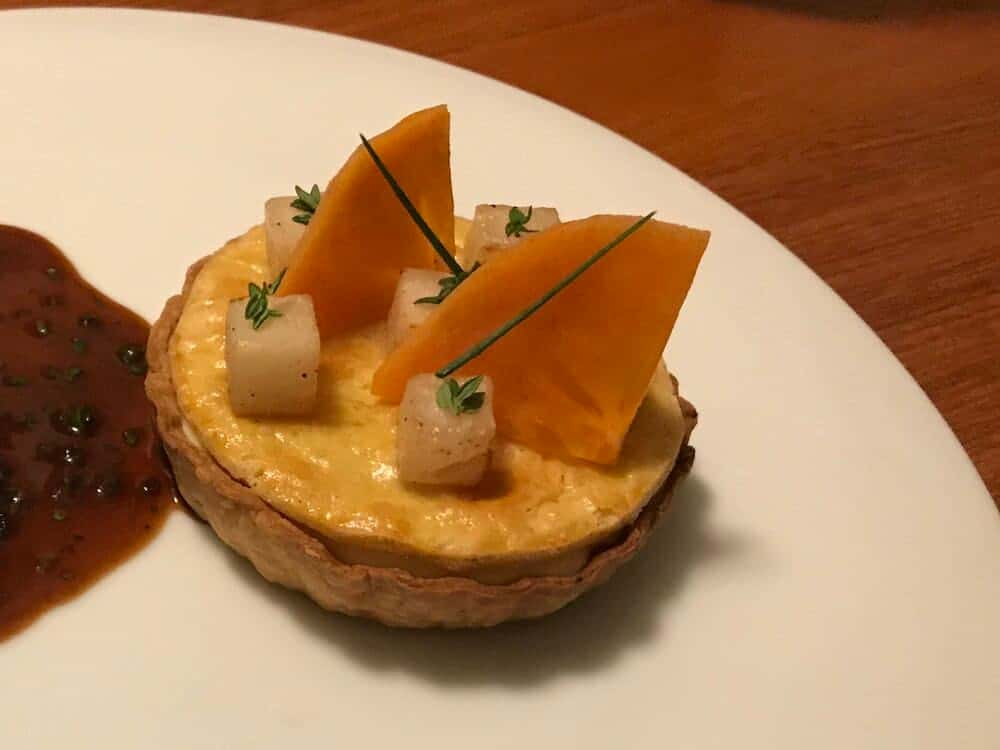 Makes 4 small tarts
INGREDIENTS
2 persimmons, ripe

1 celery root

Olive oil

Salt and pepper to taste

4 oz butter, cubed and chilled

1 c all-purpose flour

¼ c ice water

1 t sea salt

1 pinch nutmeg
INSTRUCTIONS
1. Dice persimmons and celery root. Toss with olive oil, salt, and pepper.

2. Roast in a 350 degree oven until tender, approximately 25 minutes.

3. Puree roasted vegetables and set aside.

4. Combine all dry ingredients to make crust.

5. Use a pastry blender to cut in butter until you have pea-sized chunks.

6. Add ice water gradually and mix until a shaggy dough forms.

7. Knead until smooth. Press into tart shells.

8. Fill tart shells with dried beans or pie weights. Bake at 350 degrees until golden brown., approximately 20 minutes.

9. Cool.

10. Fill tart shells with the persimmon and celery root mixture.