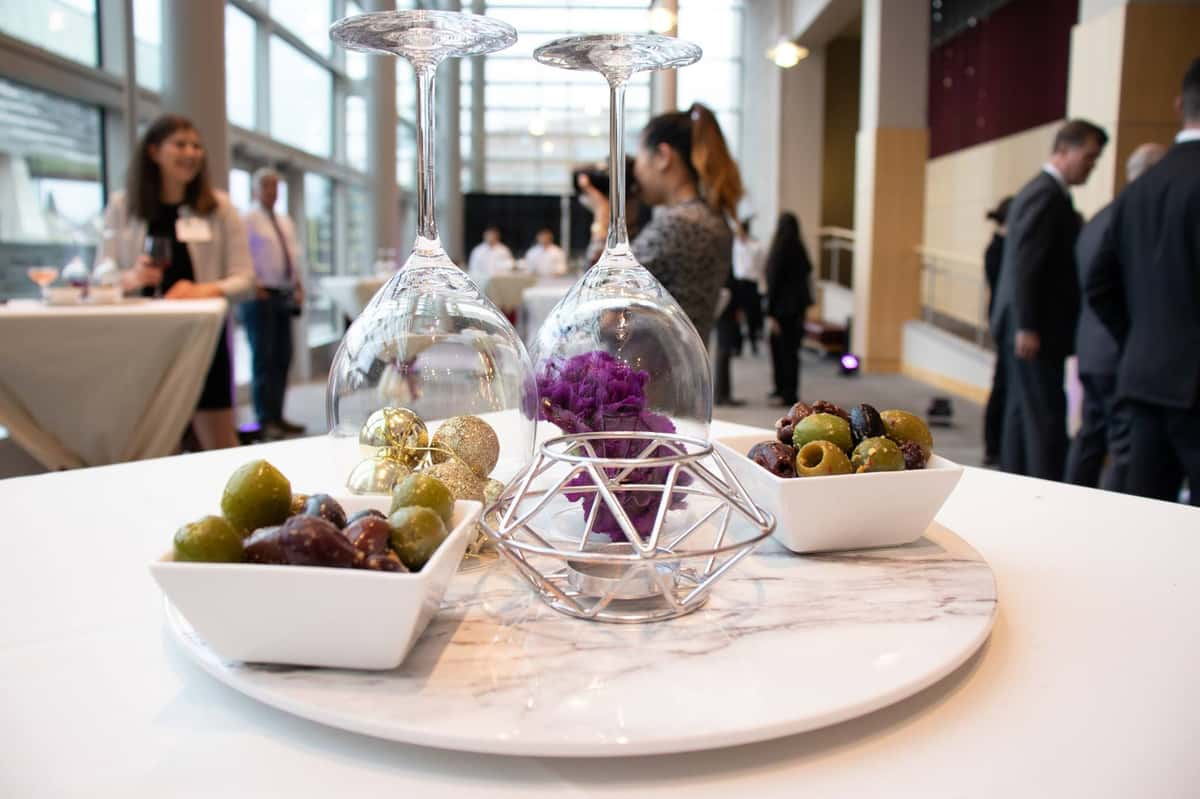 Conference Feature: Amenity Boxes
Conference Feature: Amenity Boxes
Every year, the HEC Rooms team curates a set of amenities that reflects the conference theme and enhances guest experience during HEC weekend and beyond. Although guests usually find their amenities in their hotel rooms each night of the conference, they were still able to get them this year through snail mail. We are so proud of our Rooms team for their hard work, and are thrilled that they were still able to offer these gifts to guests from afar.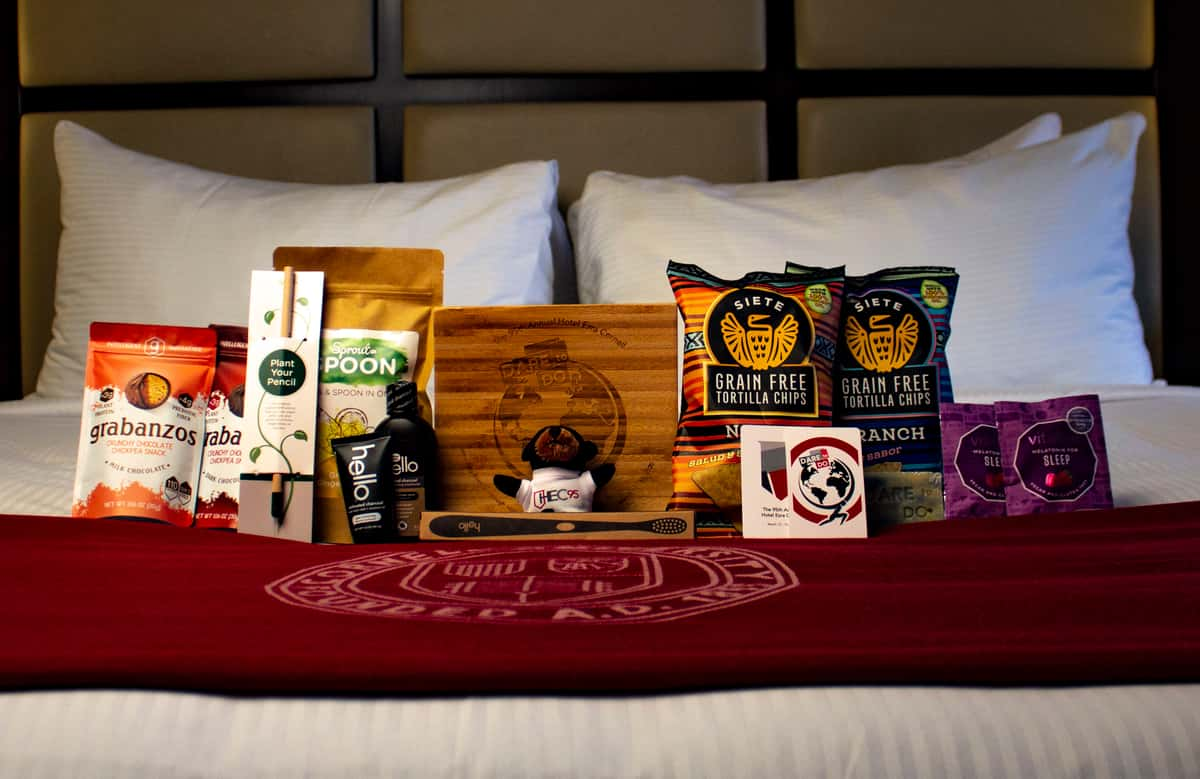 Plate
We dared to move away from the typical plate this year and try something new. The plate for HEC 95 is made from bamboo, a sustainable and low-impact crop, with our design etched into each one. We are ecstatic to have made an eco-friendly and innovative plate this year!
Soap
Each Avital's Apiaries soap is handmade here in Ithaca, NY from local beeswax. Each guest enjoyed a lemongrass-lavender scented, HEC branded soap bar, all while supporting a local and sustainable business.
Sprout Pencil
Kindly donated by Sprout World, the Sprout Pencil allows you to write, draw, doodle and design until your pencil becomes too short to use. Then simply turn it upside down, plant the stub and enjoy watching it grow into basil, sunflowers, or forget-me-nots.
Sprout Spoon
Also donated by Sprout World, the Sprout Spoon gives a sustainable alternative to traditional plastic spoons and stirrers. Simply unfold and brew in hot water for a cup of Fair Trade tea. After finishing your tea, this product will fully decompose in a matter of months.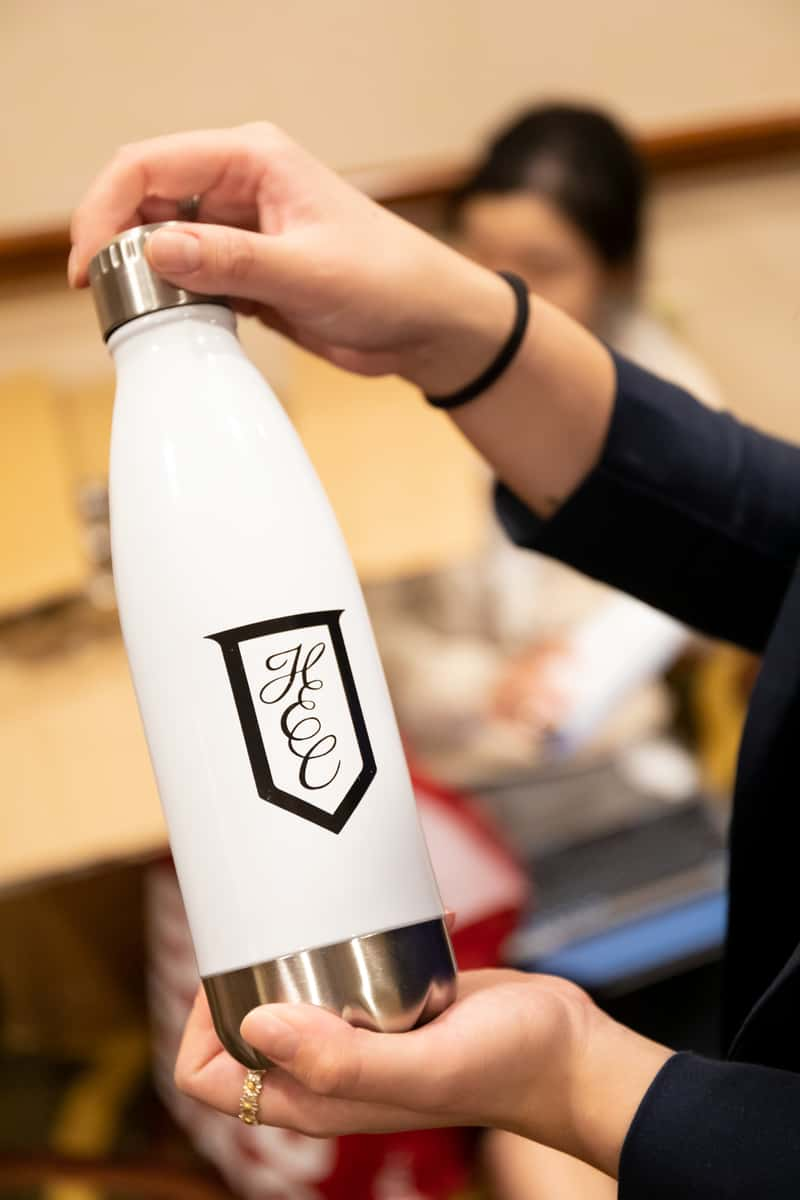 Water bottle
Each guest was given an HEC branded reusable water bottle. We planned to have water refilling stations located throughout the conference and wanted to encourage guests to use these bottles instead of single-use cups. We aimed to reduce plastic usage at this year's HEC and hope that guests will use this amenity to do the same in their daily lives.
Hello Charcoal Infused Toothbrush, Toothpaste, and Mouthwash
Join us in our mission of Daring to Do by using these charcoal infused dental amenities to make your smile whiter and brighter. Manufactured in a sustainable and natural process, these generously donated products truly help the environment, while also making everyone smile a little bigger!