Cherry, Plum, and Cognac Ice Cube Shots
Cherry, Plum, and Cognac Ice Cube Shots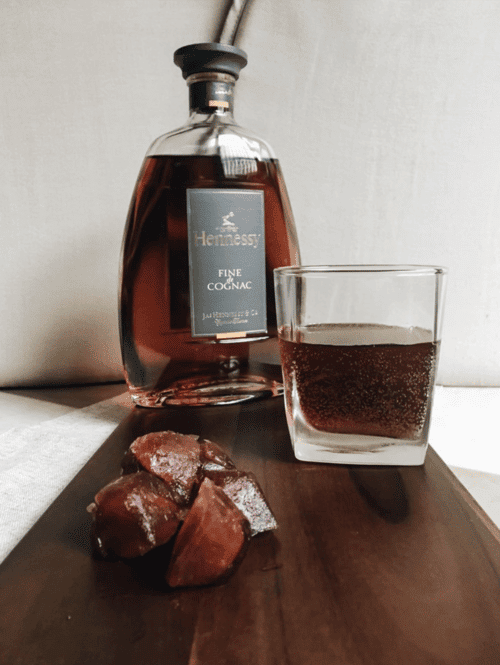 INGREDIENTS
1 oz of cognac

1.75 oz of plum juice

4-5 cherries, pitted and quartered
INSTRUCTIONS
1. For each ice cube mold, place one quartered cherry. Set aside.

2. Fill a shaker with the ice. Pour in the cognac and plum juice and stir until well-incorporated and chilled.

3. Pour the mixture into the ice cube molds.

4. Freeze for at least 8 hours, preferably overnight.