Student of the Month: Volk Jensiriwanich, SHA '20
Student of the Month: Volk Jensiriwanich, SHA '20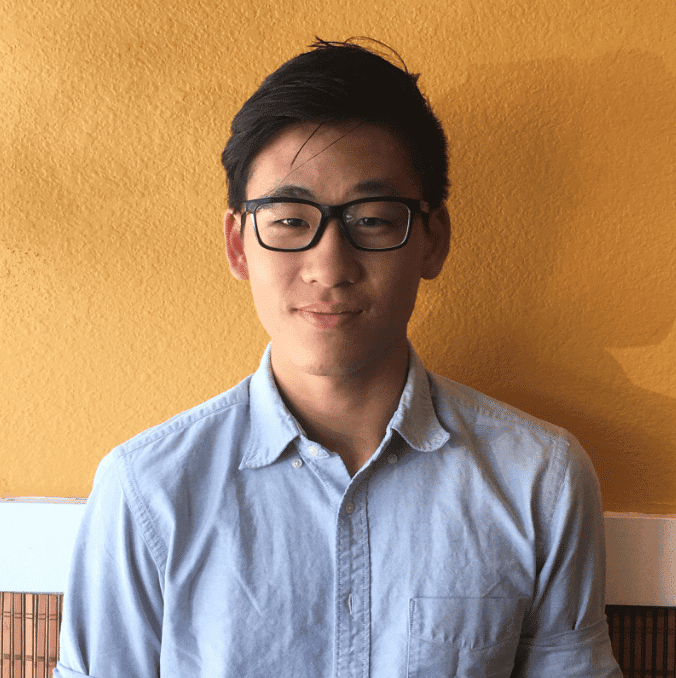 We are thrilled to introduce Volk Jensiriwanich as our October Student of the Month! Volk is a senior in the School of Hotel Administration and has been doing a phenomenal job as the Executive Pastry Chef for HEC 95.
He played a critical role at our theme reveal by developing our pastry menu and executing his ideas flawlessly. During Homecoming weekend, Volk took every opportunity to teach and guide the entire pastry team as everyone came together to produce a phenomenal Alumni Brunch. Volk even took time out of his fall break to work with Julia VanCora '21, HEC 95 Rooms Director, to provide welcome amenities for the Dean's Advisory Board through his very own business, VolksGranola. By taking on every job that comes his way with great energy and a positive attitude, Volk has proved to be an irreplaceable member of the HEC family.
Q. Why did you choose the Hotel School?
A. I chose the Hotel School as a part of my collaborative program with the Culinary Institute of America (CIA). I have known about the program since high school and wanted to learn both sides of the Food & Beverage business. The CIA taught me technical skills in the kitchen, and Cornell has enhanced my studies and broadened my perspectives through business classes.
Q. What do you enjoy most about the culinary department?
A. I enjoy the culinary department because of its culture. It requires extensive planning along with effective execution, and the entire process creates a team culture like nothing else. For example, HEC 94 began with a group of strangers required to work together. Through countless meetings and menu discussions, we all bonded and became friends by the end of the year. The challenges of working in the kitchen allows each individual to realize their growth potential, and that is what I love about working in the kitchen. If you are willing to push, you will most likely succeed one way or another.
Q. What do you Dare to Do? And why?
A. I dare to create an HEC experience that has not been seen before. The challenging theme motivates the culinary department to do our research and serve food that is genuinely sustainable. The products will integrate as many local ingredients as possible, and we are determined to source from purveyors that honor the same values as we do. I believe that knowing where the ingredients come from can truly transform the experience. Learning about the practices, processes, and techniques of the purveyors can broaden our perspectives for the food products that are often taken for granted.