Student of the Month: Macy Chen, MMH '20
Student of the Month: Macy Chen, MMH '20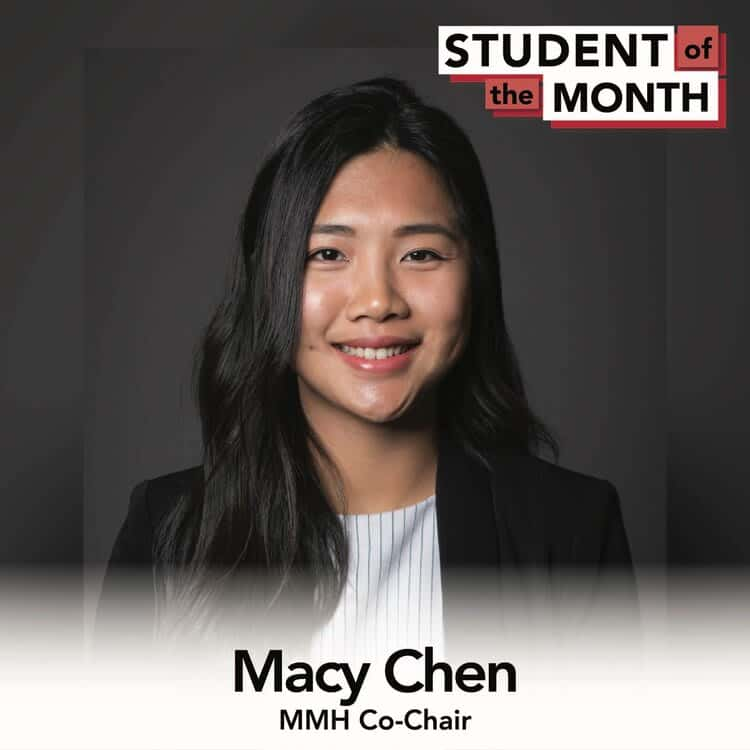 We are proud to introduce Macy Chen MMH '20 as our January Student of the Month! As Co-Chair of the HEC MMH Lunch, Macy leads a group of 50 graduate students to plan and execute a networking lunch experience for our guests. Macy did an amazing job at function flow presenting the hard work that she and her team put into planning the event. She is constantly finding ways to bridge the gap between the HEC undergraduate and graduate communities, and is always taking the initiative to enhance MMH's role in the planning process. Outside of HEC, Macy enjoys traveling, skiing, baking, and cocktail making. Thank you, Macy for all that you do for HEC!
Q. What drew you to the MMH program?
The opportunity to work with people during the pursuit of my degree as well as upon completion of the degree. There are many trending industries, but it all starts with the people.
Q. How did you come to be interested in hospitality?
During my time as a consultant, I realized that I love working with people and making them happy. With a degree in Business Finance from the University of Washington, I want to leverage my hard skills along with soft ones to explore what the hospitality industry has to offer!
Q. Why did you decide to join HEC?
To work with a large amount of people and maintain a good relationship with them is a skill. I want to develop my people and communication skills to optimize my time here at Cornell.
Q. How are you involved with HEC?
I am the HEC Co-Chair for the HEC MMH Lunch. Along with my partner, I lead a group of 50 grad students to ensure we plan and execute a well-designed networking lunch experience for our guests.
Q. What do you enjoy most about working with HEC?
Having the ability to make a positive impact. With our HEC theme, "Dare to Do", I have the ability to make this positive impact together with future hospitality leaders right here at Cornell.
Q. What are your favorite things to do outside of HEC and school?
Traveling, skiing, baking, and cocktail making!