Philanthropy Update: Fall 2022
Philanthropy Update: Fall 2022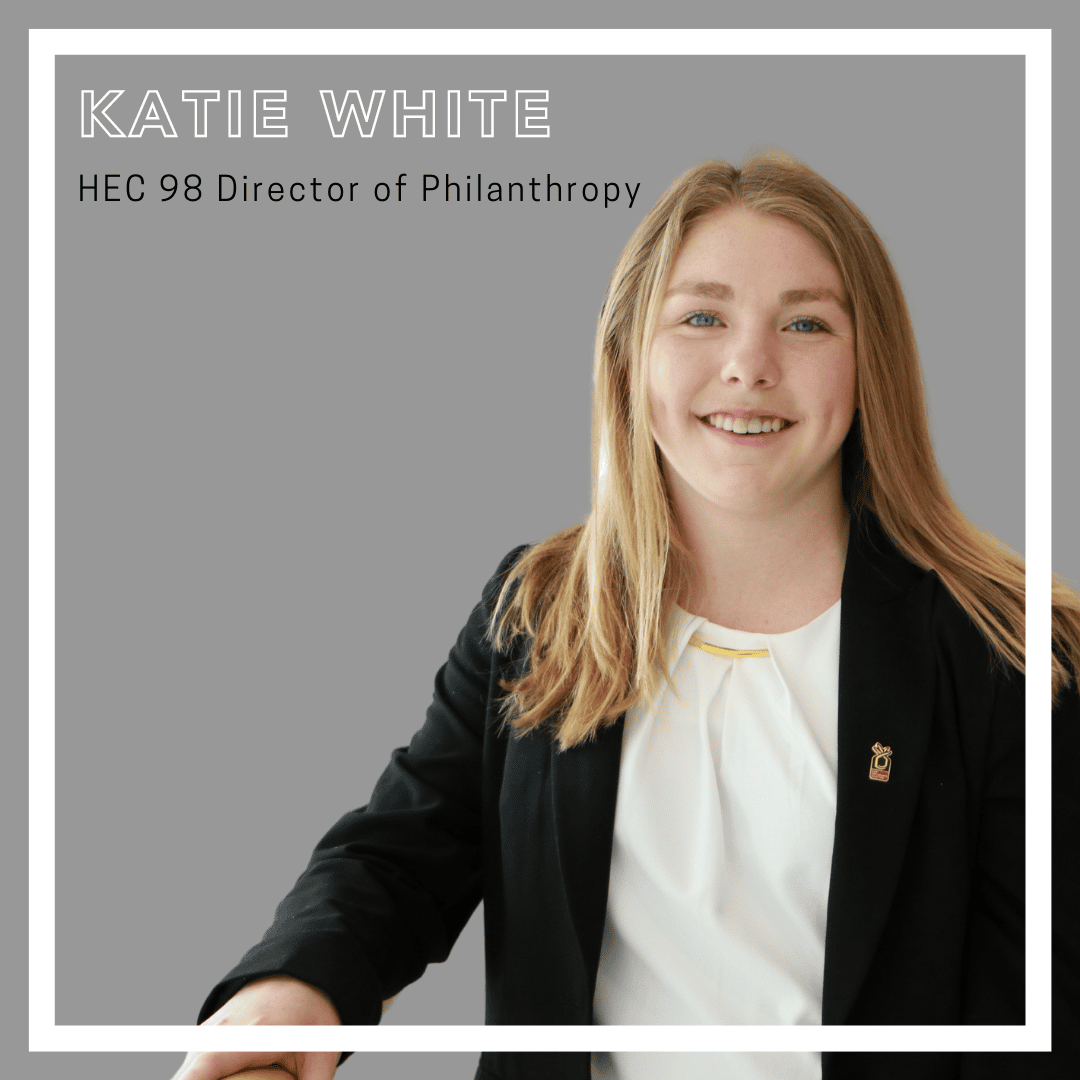 This year, Hotel Ezra Cornell has introduced a new Philanthropy department to further the organization's focus on giving back, bringing the Nolan School of Hotel Administration's motto 'Life is Service' to the forefront of the HEC conference. Katie White '24, HEC 98's Philanthropy Director, explains the new department as a move to make Philanthropy a more central part of the HEC experience.
"Donor Relations is a huge undertaking," she explained, referencing the separation of the Philanthropy part of HEC from the Donor Relations department. "Life is Service should be the backbone of the HEC conference, and by separating Philanthropy from Donor Relations, we allow it to take center stage."
As a first step of getting HEC involved in philanthropy, Katie, along with the HEC 98 Board of Directors, ran a donut sale in Statler Hall to donate to the organization Feed my Starving Children. Through this sale, her team was able to donate over 1,000 meals to the organization. To further this involvement with Feed my Starving Children, the Board of Directors took part in a food packaging event, packing meals to send to various places around the world that are in need of food donations.
When asked about plans for the next few months, Katie highlighted this year's philanthropy partner, Tourism Cares, in many of the ideas and events that the Philanthropy department is planning. With Katie's initiatives underway, she also hopes to get all HEC departments involved in more philanthropy events.
Philanthropy's first event in the spring is a raffle basket fundraiser to support Tourism Cares, taking place during the week of January 23rd. Members of the department will be tabling in-person in Statler on Wednesday, January 25th. Be on the lookout for the online form to purchase your tickets! To learn more about Tourism Cares, please visit the following link: https://www.tourismcares.org/