Honoring 100 Years of Hospitality Education with Professor Adalja
Honoring 100 Years of Hospitality Education with Professor Adalja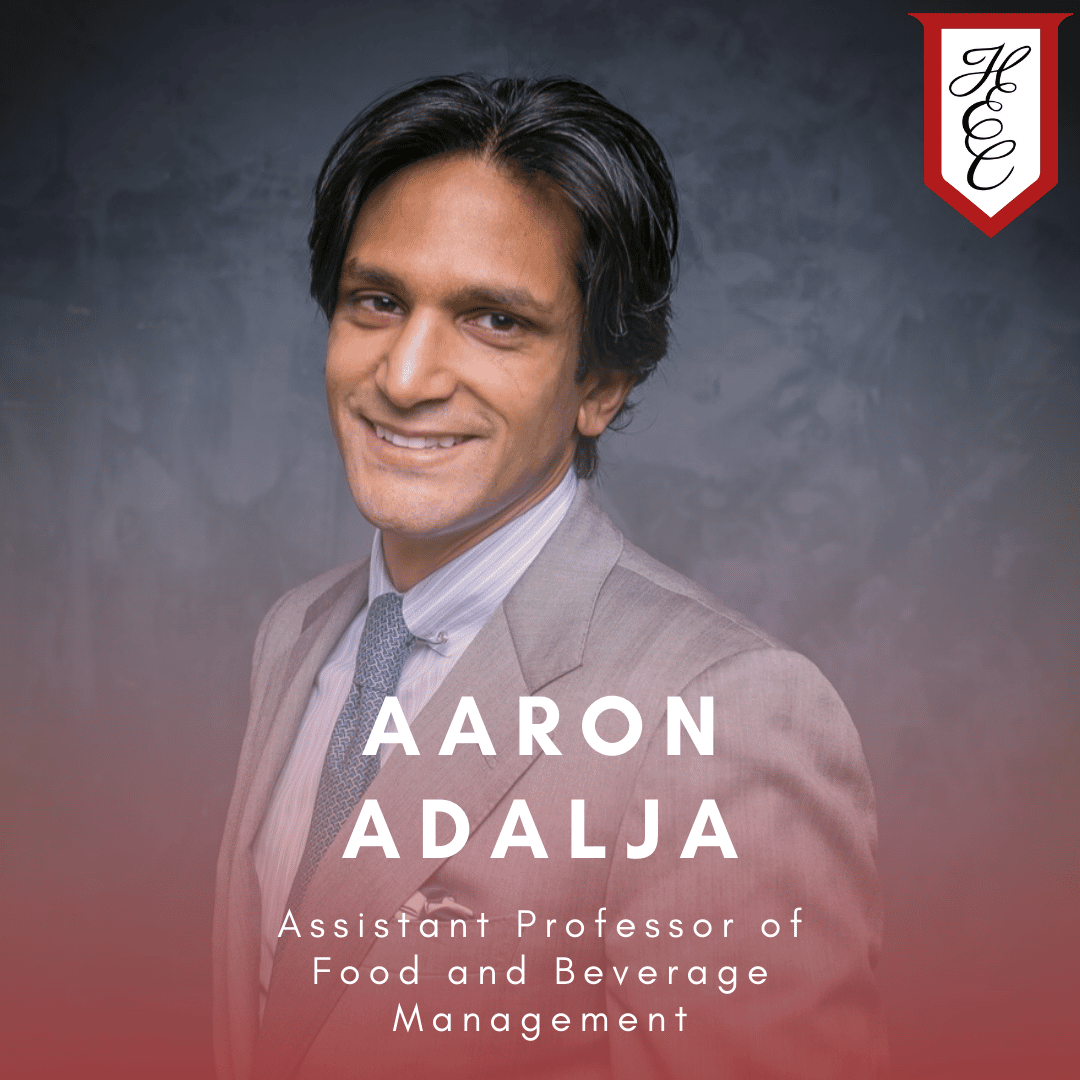 With this year's theme being "Celebrate!" we are proud to highlight the faculty and alumni who have contributed to 100 years of hospitality education. First in this series is Professor Adalja!
Professor Adalja has been working at Cornell for over four years as an assistant professor in the Nolan School of Hotel Administration and a faculty member in applied economics and policy in the SC Johnson School of Business. Fusing his passions for hospitality and food economics, he is currently teaching Introduction to Food Service Management that focuses on introducing students to food operations. He hopes that students who take this course will be able to see how the topics covered in the course are relevant across multiple disciplines. In addition to his role as a professor, he has co-written several publications on food safety, consumer willingness to pay, and effects of the market channel.
Having the opportunity to work at Cornell has provided him the ability to leverage his prior experience in the industry to inform his research and previous research he had done in graduate school. To him, the hotel school is the "perfect marriage of his experiences and research interest in a way that allows him to draw from them equally." It also provides a place for students to learn traditional business skills in the context of hospitality. Students can immerse themselves in their classes and find multiple opportunities to apply their knowledge to real world experiences.
Following this year's HEC theme, Professor Adalja is celebrating the clarity that he has been provided from the last year and a half of the Covid-19 pandemic. The crisis has allowed him to find a new appreciation for the things that matter most in his life.