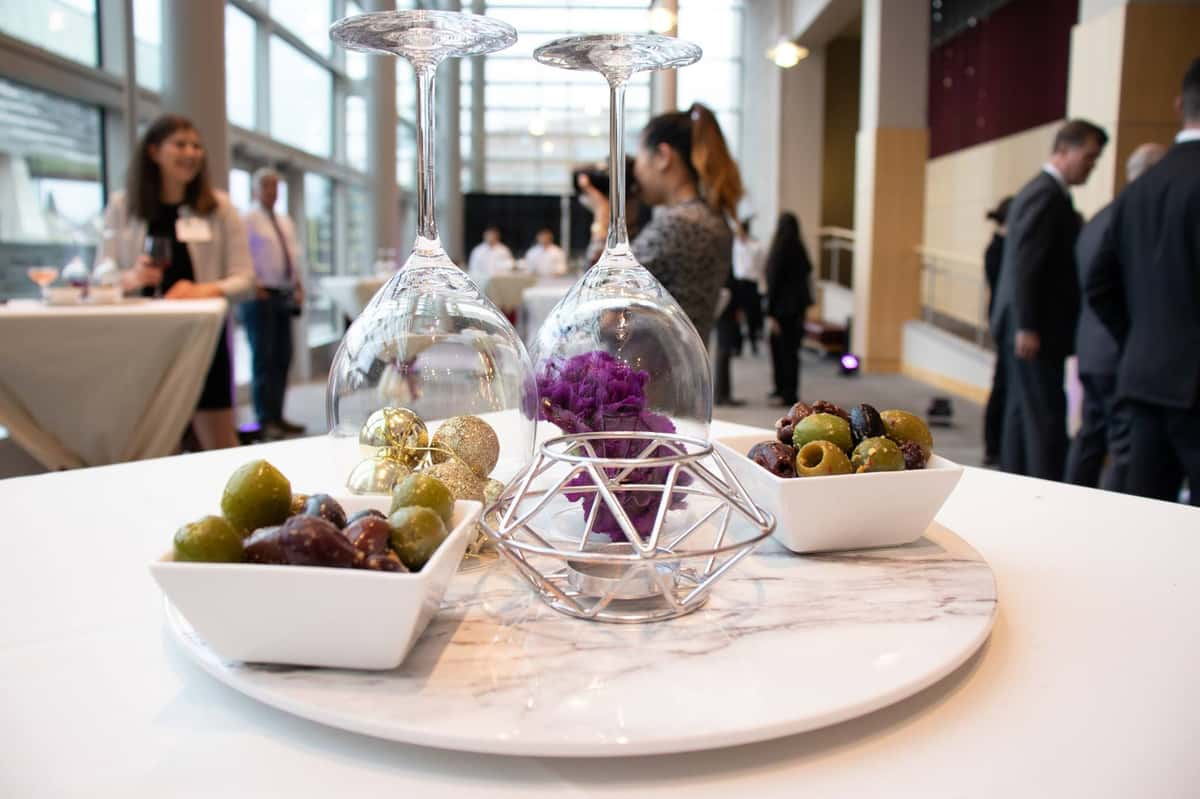 HEC 95 Executive Chef's Favorite Chocolate Chip Cookies
HEC 95 Executive Chef's Favorite Chocolate Chip Cookies
HEC 95 Executive Chef, Caitlyn Cypher's favorite chocolate chip cookies! As she would say. "they are super quick and easy, and they tend to go over well." HEC 95 Media and IT Director, Maryam Quraishi made these cookies, and they didn't last in her house for more than 4 hours! Too Yummy!
Makes 30
6 oz butter

2 cups + 2 tablespoons AP flour

1 teaspoon baking soda

1 tablespoon corn starch

1 cup dark brown sugar, packed

½ cup sugar

2 eggs

2 teaspoon vanilla extract

1 tablespoon molasses (optional)

2 cups dark chocolate chips

Sea salt
Instructions:
1. Preheat the oven to 350 F.

2. Melt the butter in a saucepan. Continue heating butter over medium-low heat, stirring occasionally, until the milk solids begin to brown and the butter smells nutty. Remove from heat.

3. While the butter cools, combine the flour, baking soda, and corn starch.

4. In a separate bowl, combine sugar, brown sugar, and molasses. When butter is no longer hot, add the butter and stir until the sugar and butter are fully incorporated.

5. Add the eggs one at a time. Completely combine. Stir in the vanilla.

6. Fold the flour mixture into the butter mixture. Stir just until there are no clumps of flour left. Be sure to scrape the bottom of the bowl.

7. Stir in the chocolate chips.

8. Line a baking pan with parchment paper. Roll cookie dough into 2 tablespoon-sized balls. Place on a cookie sheet with at least 2 inches between each ball. Top with a pinch of sea salt.

9. Bake for 8-12 minutes, until the edges begin to brown and the middle still looks soft.