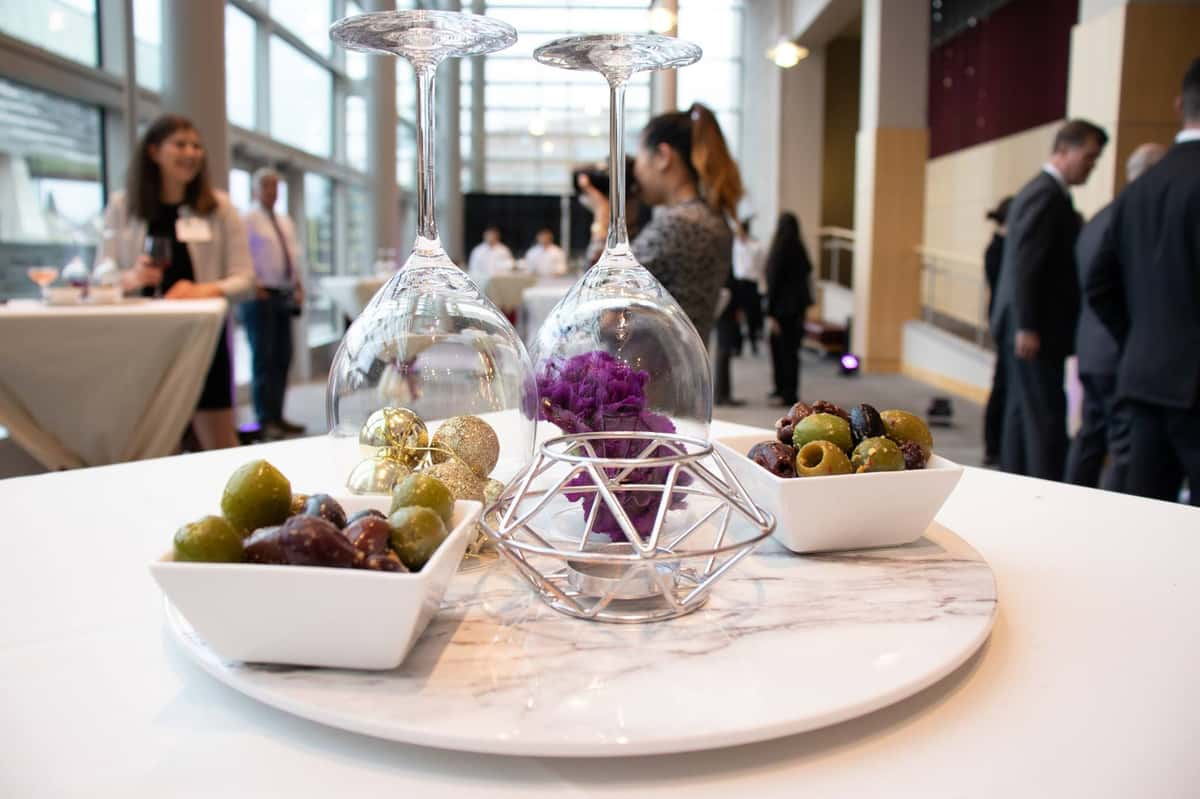 HEC 95 Assistant Directors and Managers Reflect on Their Year
HEC 95 Assistant Directors and Managers Reflect on Their Year
Over the course of an entire school year, dozens of students in the Hotel School and across the University worked to produce our annual conference. When HEC 95 went virtual due to the COVID-19 pandemic, students saw their work come to life in unexpected ways. The conference, both as planned and as it came together in the end, would not have been possible without the passionate, talented, and determined students across 13 departments.
Note: these interviews have been edited and condensed for brevity.
Q. How were you able to see your year-long HEC work come to fruition? Even if your work did not have the chance to take hold during the weekend as planned, what are you most proud of from your efforts over this past year?
Quinn Ackerman Dyson '23, HEC 95 Social Media Manager: The social media team worked hard leading up to HEC and during the event to make sure everyone following us online knew HEC didn't give up and we still made it happen!
Sommer Hogan SHA '22, HEC 95 Assistant Director of Human Resources: I learned so much about building company culture and raising morale throughout the year. In the end, we all came together, had positive spirits, and put our best foot forward.
Vikas Reddy SHA '22, HEC 95 Communications Manager: The Marketing & Communications team released content all year and I was really excited to see the I Dare video, our newsletters, and other projects have such a broad reach. I was also proud to see how this year's amenity plates turned out after getting to work on that project.
Ziyu Yan HumEc '22, HEC 95 Designer: Our team was responsible for the design of HECoffee and Gala, and we made some cool elements such as the "I DARE" wall and the "95" sculpture [both of which were featured at the conference watch party outside the Statler Hotel Amphitheatre] as well as centerpieces for Gala.
Q. What are some ways that you've grown from being a part of HEC?
Quinn Ackerman: Being a social media manager allowed me to practice my graphic design skills and learn to interact professionally in a casual social media setting. I've loved learning how to work with my team and problem solve.
Olivia Rose Ahossou SHA '22, Philanthropy Assistant Director: I was able to expand into a field I'm interested in but did not have prior experience with. Being in a sales-type donor position was eye-opening and helped me to continue shaping my career post-graduation.
Sommer Hogan: I have much more courage to put myself out there and try new things. I've also had the opportunity to meet so many people through HEC and develop professional skills.
Tamara Sato SHA '22, HEC 95 Assistant Director of Procurement: I have met some of my best friends in the Hotel School through HEC. Not only did we work together to plan a weekend that was sure to create lasting memories for everyone involved, but we got to know each other inside and outside of weekly HEC meetings.
Ariel Staffin SHA '22, HEC 95 Designer: I've learned the importance of adaptability, as well as the value of hard work, even when others don't see it.
Q. Are there any HEC team members or people you've met through HEC who have inspired you this past year?
Clayton Lee SHA '22, HEC 95 Conference Services & Facilities Manager: I'd like to give a shout out to my team and especially our director Adam Schade. Throughout the year he always kept a positive attitude and made an effort to make our meetings and events engaging and relaxing. It was definitely heart-breaking that we didn't get a chance to work together during HEC and bring our work to fruition, but the experience leading up to HEC weekend was amazing.
Tamara Sato: One of the most interesting people I have met through HEC this year has been Nikhil Rao (SHA '22, HEC 95 Procurement Manager). It was such a great learning experience to be on the same team as him because we approach tasks very differently, and it was so interesting to witness his management style that is efficient, direct, and casual all at once. Not only is he naturally intelligent, but he approaches situations with a light-heartedness and makes even difficult tasks fun. He is quick to make decisions and when he does, he presents them eloquently and confidently. In addition, he is always super approachable. I learned a lot from him!
Ziyu Yan: Betty Chen SHA '22 and Jason Ling SHA '23 were the other two members of the Gala design team with me. They were inspiring, hard-working, and reliable. I knew I could count on them anytime and we formed such a nice friendship. Another shoutout to Aprilynne Alter (SHA '21, HEC 95 Design Director) and Kate Wang (SHA '22, Design Assistant Director) for helping our team so much. A lot of people from other teams helped us too and we really appreciate them.
Q. Tell us about any leaders and organizations across hospitality who are inspiring you with what they're doing to support those affected by COVID-19
Olivia Rose Ahossou: I'm inspired by Chef Jose Andres' efforts to feed Americans in different regions throughout the country. He has been rallying supporters, citizens and politicians alike, to create substantive change within the food supply chain and feed Americans through this difficult time and beyond.
Sommer Hogan: I appreciate how Shake Shack returned its PPP loan to stand in solidarity with smaller restaurants. "Until every restaurant that needs it has had the same opportunity to receive assistance, we're returning ours." - Randy Garutti, Shake Shack CEO
Vikas Reddy: I'm inspired by a lot of the hotels in affected areas opening their rooms up to healthcare workers and patients and choosing to be representatives of hospitality above all else.
Tamara Sato: I am inspired by Central Pacific Bank in Hawaii. Through a #KeepHawaiiCooking campaign and participating restaurants, the bank is splitting half the bill for customers on orders up to $100 each. To redeem this coupon, customers can post pictures of their meals and receipts on social media with the hashtag. This is an innovative way to spread the word and support the businesses that are currently struggling but have supported the community for many years and will hopefully continue to do so!
Ariel Staffin: I've loved seeing what Wings Over [founded by Cornell alumni Dan Leyva, Kevin Mok, Raunak Nirmal, and Mike Wang, all Class of 2014] has done with supporting schools and keeping a positive attitude among their customer base.
Q. What are your hopes for the future of HEC, the Hotel School, and the hospitality industry at large?
Quinn Ackerman: I would love to see HEC leadership positions marketed to non-Hotelie students, as HEC is a unique opportunity to learn great skills and help students become more well-rounded leaders in any future endeavor. This would embody Cornell's "Any Person, Any Study" and bring a diversity of perspectives and educational backgrounds to HEC that can only make it better!
Sommer Hogan: I hope that we all come together and learn how to evolve, rebuild, and adapt. In our current times, as we all miss traveling and going out to eat, everyone is reminded why we love the hospitality industry so much and why it is a necessary part of people's lives.
Tamara Sato: It's an extremely tough time for hospitality workers who are being laid off or furloughed. I would urge industry executives to remember that these jobs are people's livelihoods. People depend on this income to support themselves and their families, and it's heartbreaking that so many are going without pay while some top industry executives aren't taking a pay cut. I would love to see more genuine care and consideration for hospitality employees, especially from those who have the power to enact large-scale change.