Faculty Spotlight - Senior Lecturer Neil Tarallo
Faculty Spotlight - Senior Lecturer Neil Tarallo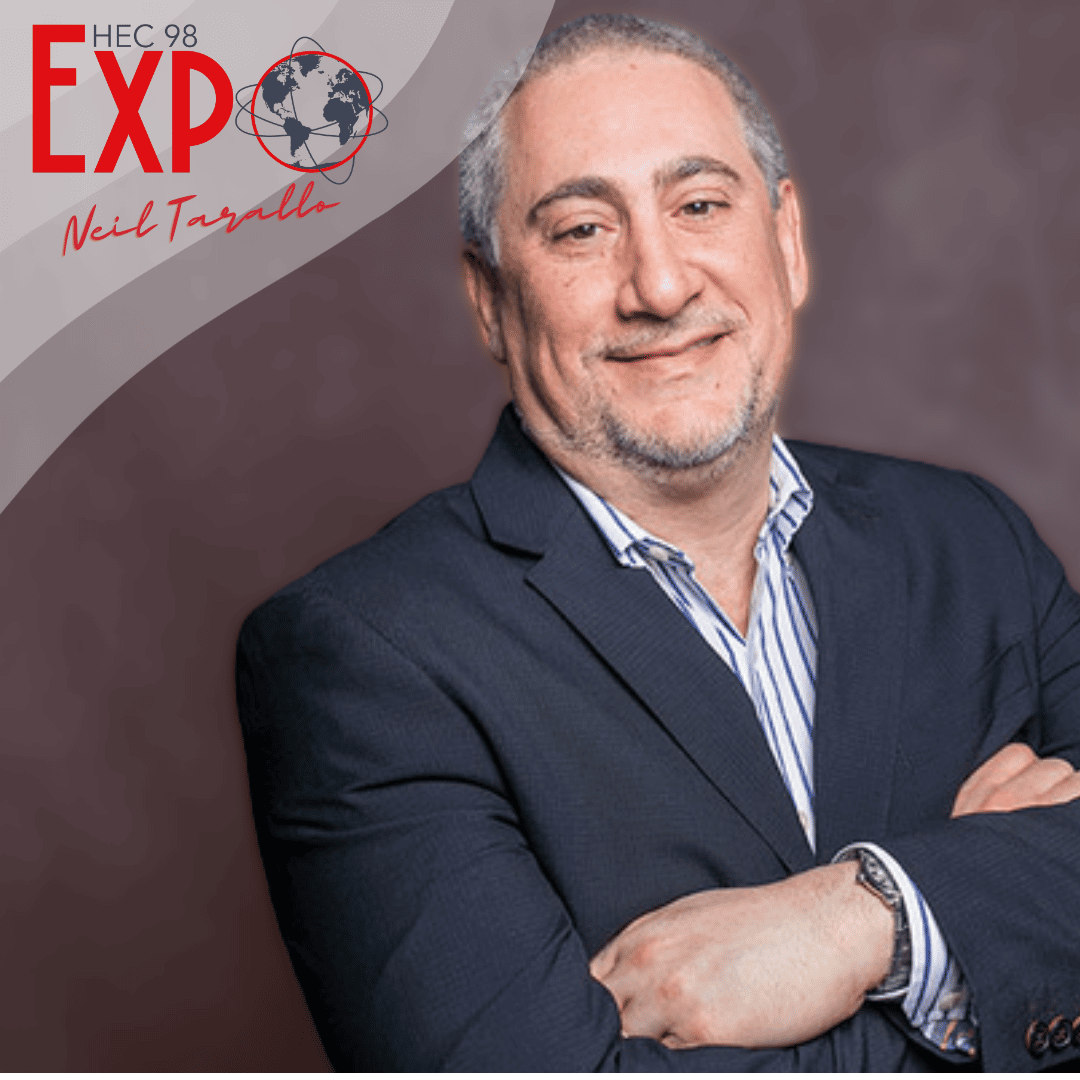 By Grace Kim, HEC 98 Marketing & Communications Manager
Neil Tarallo is a Senior Lecturer at the Nolan School of Hotel Administration focusing on innovation and entrepreneurship. In addition to teaching, he works with companies adn executives directly to improve their innovation strategies. Lecturer Tarallo's commitment to entrepreneurship, innovation, and new modes of thinking reflects the mission of HEC 98, as we aim to bring the hospitality industry together to boldly solve our greatest challenges.
He grew up in a family of entrepreneurs and was immersed in a creative environment from a young age. From his grandparents to his parents, Lecturer Tarallo's family owned businesses, which helped foster his attitude towards life: "I can accomplish whatever I can set out to do."
When looking back at his successful and dynamic career, one of the key aspects that stand out is his experience in teaching internationally. In every country he visits, he tries to immerse himself in the culture as much as possible, ranging from what types of food he eats to the clothing he wears. Through these experiences, Lecturer Tarallo is able to understand and learn more about how innovation and entrepreneurship play a key role in shaping and improving entire cultures and the lives of individuals. Thus, Lecturer Tarallo brings these takeaways into his classroom, helping his students to learn more about how other parts of the world operate.
Despite his busy schedule and active involvement, both on campus and in the Ithaca community, Lecturer Tarallo finds joy in teaching students. He believes that his passion for teaching has made his work so enjoyable "but work became fun because of the colleagues I work with and students I engage with". Lecturer Tarallo enjoys having insightful discussions in class where he works to create shared learning experiences, "I think I learn as much from my students as they do from me". Lecturer Tarallo is excited for this year's HEC and looks forward to seeing how students are able to create a more sustainable conference while creating value for the community.