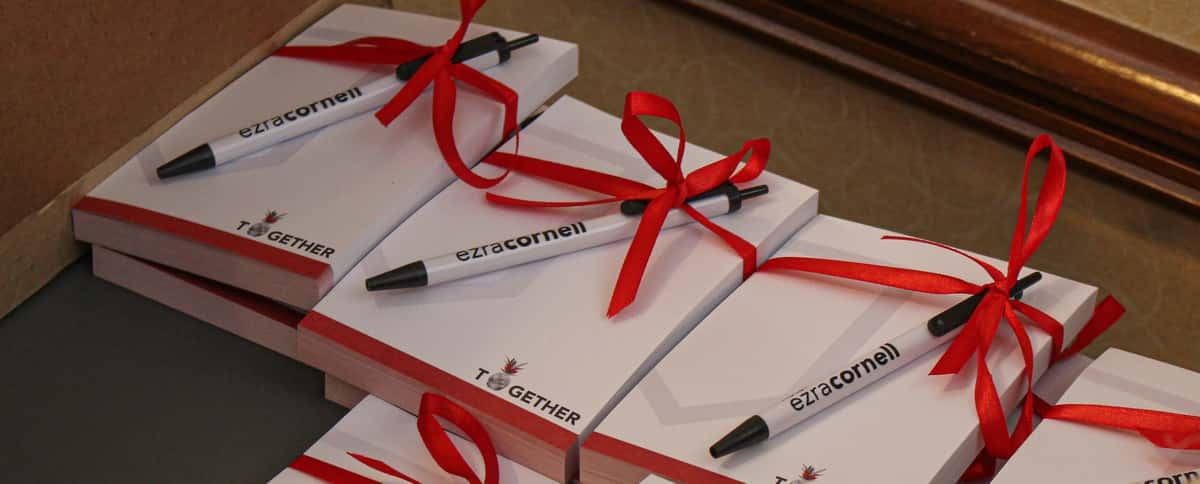 HEC 96
Amenity Box
Thank you to our amazing donors for HEC 96 amenities!
If you ordered an Amenity box after March 1st, we are unable to provide baked cookies due to COVID-19 restrictions.
Starbucks - Thank you to Starbucks for their donation of coffee and gum. We hope you enjoy your own coffee care kit at home!
Harney and Sons Tea - Thank you to Harney and Sons for their collaboration with HEC to bring to you HEC's own flavor of Spiced Ithaca. We hope it reminds you of everything you love in Ithaca.
Graduate Hotels - Thank you to Graduate Hotels for their donation of face masks. Coming Summer 2021, Graduate Roosevelt Island is a scholastic retreat in the middle of the East River. Take a break from the ordinary at our hotel on the Cornell Tech campus.
Haviland - Thank you to Haviland for supporting this year's HEC 96 plate. Designed by the HEC team and the team at Haviland, we hope you enjoy another year of this great tradition of the HEC plate.
We'd love to see you enjoying your box!
#HEC96AmenityBox